How Can I Turn My Quarantine into a Fun and Creative Time?
If there is any kind of silver lining in the coronavirus era, it will be that many people find new and wonderful things to do at home!  Since you are reading this blog at Everygame Casino, it won't come as a surprise that one of the fun things many people will discover during this stay at home time is that Everygame Casino is known as the sign up bonus casino!  More on that a little later.
What Else Can We Do During this Stay at Home Period?
Here is a short list of things we might have more time to do now that some of us don't have to spend time commuting to and from work, throwing in a load of laundry late at night, or generally spending time in the evening preparing ourselves for the next day when we would rather be doing other things.
Some people will rediscover their cookbooks and will try out new and even complicated recipes!
Many people will discover the enormous benefits of exercise programs such as yoga, Tai Chi, and especially Zhan Zhuang!
Some people will learn the joy of decluttering their homes starting with their clothes closets!
Some people will rediscover their bookshelves and will spend some enjoyable time reading.
Listen to the best music of all time.
Take pictures.
A Short List, Indeed!
Yes, this is a short list and we still recommend adding online casino gaming here at Everygame Casino as part of your at home regimen.  Before we extol the fun of online gaming, let's look at our short list in a little bit more detail.
Cooking Sends Wonderful Scents Wafting Throughout Your Home
That assumes that you didn't burn the dish!
Of course, you washed the dish carefully!
When, in these times, people are put into self-quarantine or forced quarantine, they may be told to not open the door for anyone, especially takeout food delivery persons. 
You can have the delivery person leave the food at your doorstep and tell her or him that their tip is there ae well!  Or you can cook your own food!
In the internet age, we usually look online for a recipe for whatever we want to make.  Cakes and other baked items have recipes that we have to follow closely but stews, casseroles, and other main course dishes have recipes that many people follow only incidentally.
How about looking through your cookbooks and finding a somewhat complicated recipe and following it precisely?  We recommend as a good example of this particular exercise in following instructions and constructive use of time, making gumbo!  This is American Southern English for soup.
The key to gumbo is the roux which is oil cooked very, very slowly while you stir constantly until the roux is perfect and then you add the vegetables and meat products.  Gumbo is a particularly delicious food if it is made properly!  But from any good cookbook, you can surely find several great recipes that you now have time to try!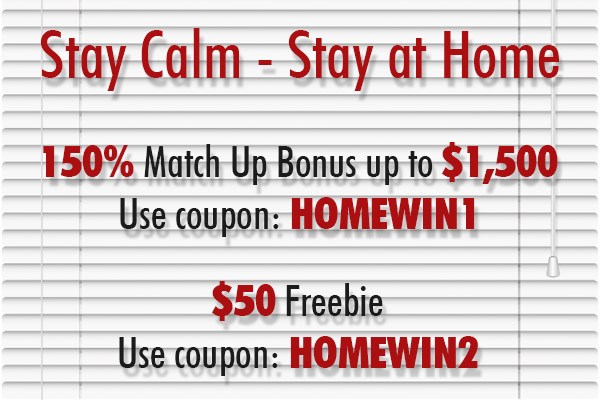 Exercise without Leaving Your House
If you are one of those people who strive mightily to get in your 10,000 steps every day, then there will be a psychological cost to quarantine.  However, it also gives you the chance to get acquainted with some excellent forms of exercise that you can do at home.
Most people have taken a yoga class at some time.  Tai Chi is also somewhat familiar to many people.  But what exactly is Zhan Zhuang?  First of all, it is a Chinese form of exercise so the spelling you find may be different than the spelling we found!
Zhan Zhuang means "standing like a tree".  In short, you stand!  It's a lot harder than you would think to stand without moving for ten minutes much less twenty!  Standing like a tree is bet when you stand next to a tree bit if you can't stand next to a tree, you can probably stand next to an open window that is close to a tree!
Zhan Zhuang has many standing poses.  You might find it very challenging as you advance from one level to another!
About Those Bookshelves
Yes, we are well aware that we skipped decluttering.  You'll see why soon!
Many people keep every book they have ever owned!  We also can readily admit that in the digital era, we read a lot fewer books than we once did.
But if you are in quarantine, you might find that you have time to read something longer than a blog post!
Now Back to Decluttering!
Many people have so much more than they need!  When you have the free time that quarantine gives you, it might make you feel a lot better to begin a major decluttering campaign!
You might start with all those cookbooks!  After you go through them, you will certainly find that some are more useful than the others.  You might find that you need one, two, or possibly three cookbooks but not the ten or fifty you still have!
After you go through the cookbooks, take a good long look at all the other books you have.  A lot of people who have over one hundred books find that if they try really hard, they can reduce their number to fifty!  After that, a good book decluttering once a year will result is your having more space on your bookshelf for either newer books or objet d'art or in some cases the removal of the bookshelf itself!
People who discover the joy of decluttering say that it releases energy within their house.  It is the macro form of creating energy while Zhan Zhuang might be seen as the micro way to create and rechannel energy.
Music
This is on the one hand a no brainer and on the other hand a major area of discovery.  We all have long playlists on our smartphones or other modern devices.  How many have longer classical pieces on our playlists?  You might find that you have forgotten how much you like some classical pieces!
Take Pictures
Here we are using our smartphone again!  You can take the time to photograph anything and everything in your house and you can easily delete what you don't want and keep as a record of your quarantine all of the pictures that tell a story.
Finally, Discover the Joy of Online Casino Gaming!
If you are truly new to Everygame Casino Red, you need to understand how much we value your patronage! To start, we welcome you with a special Welcome package, together with a few hundred great games from Real Time Gaming.
For now, during the current challenging times with the Corona virus being more isolated at home, we would like to cheer you up with the below special 'Isolation at Home' offers:
150% Match Up bonus up to $1,500 - Use coupon: HOMEWIN1

$50 freebie - Use coupon: HOMEWIN2
T&C:
* Offers are valid until March 31st, 2021.
* Offers have to be redeemed in consecutive order and are valid once per player.
* Min deposit amount for HOMEWIN1 is $20; max. bonus amount is $1,500.
* Max. cashout for HOMEWIN2 is $200 with 60x wagering requirement.
Making the Most of it All
Let's look on the bright side!  We might find that a short period of quarantine was just what the doctor ordered!  And, if it includes casino gaming at Everygame Casino, welcome aboard.  We encourage gaming for fun above all else!