Discover Everygame Online Casino
Everygame Casino is widely recognized as the standard-bearer in the vast world of online casino gaming. Everygame Casino combines all the elements of an outstanding online gaming experience—a wide selection of games, including tons of online slots and video poker, a variety of blackjack, Caribbean Poker, roulette and baccarat (the list goes on and on), an easy-to-navigate site, a massive Welcome Package followed by fantastic, fun promotions, easy and safe banking, a large library of informative articles and gaming guides, and so much more. Everygame Casino is truly your one-stop-shop for online casino FUN.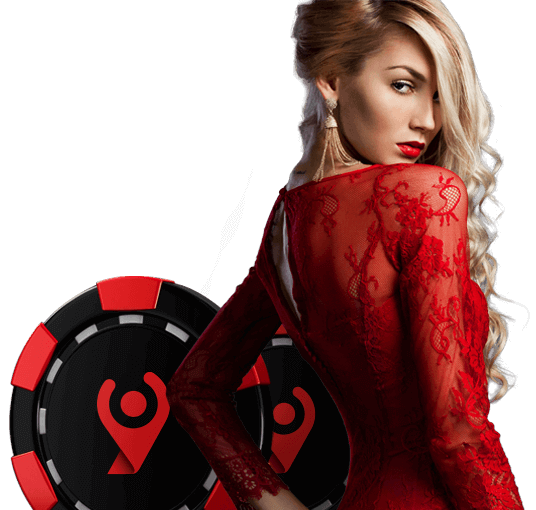 Mobile Gaming - a New Phase in Online Casino Gaming
In addition, desktop gaming has given way to mobile gaming.  Mobile has taken over the online casino gaming environment to such an extent that even many land-based casinos are now offering an in-house mobile platform so their customers can continue playing even after they have left the casino floor and gone to their hotel rooms!
We felt that you gamers and interested others would like to hear what the elements of good online casinos are that have fueled the massive growth in online casino gaming.
Online Casinos as an Excellent Alternative to Land-based Casinos
Certainly, there is excitement in the air at a land-based casino.  Online casinos offer an alternative to the infrequent visits most players can make to any land-based casino.
Here at Everygame Casino, we feel that the most salient aspects of online casino gaming make online gaming a much better format for playing casino games.  We invite every gamer to test play at Everygame Casino.  We feel confident that every gamer will find a lot of fun and entertainment gaming at Everygame Casino.
The areas where the best online casinos excel can be categorized like this:
The best online casino offers hundreds of casino games.
Online casinos can add casino games without taking other games out.
The best online casinos offer unlimited free play.
The best online casinos offer guides on how to play their many casino games.
Online casinos offer better and more promotions than land-based casinos offer.
Online casinos offer distraction-free gaming.
Online casinos utilize such powerful and sophisticated software that there is functionally no limit to the number of gamers who can play at the casino at any one time.
Online casinos keep track of several accounts for gamers at the same time.
Online casinos use the best encryption software to protect gamers' money and private information.
Online casinos offer many tournaments in slots and other casino games.
Online casinos emphasize fun.
Online casinos emphasize responsible gaming.
Let's take a closer look at these parameters.  The cumulative effect of reading about all of the benefits of the best online casino, Everygame Casino, will spur most gamers to join forthwith.
Online Casinos Offer 100s of Casino Games
A good online casino has to list its games by category.  When an online casino does this successfully, it makes finding games and gaming activity easy for gamers.
Casino players who enter a land-based casino for the first time have a distinct disadvantage over online casino gamers.  Every land-based casino is slightly or possibly very different than other land-based casinos.  It may take a while for a gamer in her or his first visit to the land-based casino to find the games they want to play.
Get Lost in a Land-based Casino
Land-based casinos may have banks and banks of slots and video poker terminals.  It is still possible that a player will not find a casino game he or she wants to play.  Perhaps they are looking for a classic slot that the casino had to take out to make room for a new casino game.
This phenomenon never happens at Everygame Casino.  We operate in cyberspace and we have unlimited space for both games and gamers.
Everygame Casino Offers Online Casino Games in Multiple Formats
The most popular game at Everygame Casino is slots.  We offer about 200 great slots from SpinLogic Gaming.  In addition to slots, we offer a full selection of table games, video poker, progressive jackpot games, and casual games.
Since the casino is self-contained either on a gamer's desktop, laptop, or mobile device, finding one game out of 300 online casino games is a lot more accessible than finding one specific game at a land-based casino.  A player at a land-based casino might end up walking along several banks of slots before finding the one slot he or she was looking for.
Everygame Online Casino Offers Unlimited Free Play
There are two reasons why we do so.  The first is simply that we can afford to do so.  We can accommodate as many gamers as wish to play any casino online game at Everygame Casino so we can allow gamers to play in our free play mode as long as they wish.
The second reason we offer unlimited free casino games is because, with so many online casino games to play and to choose from, we want every gamer to feel that she or he knows each game before they begin to play that game for real money.
Ultimately, every online casino is a real money casino.  Still, we feel that it is a part of being the best online casino to offer unlimited free play.
Slots or Games of Skill?
It might seem that in slots, for example, there is very little to know about a game.  We feel that every slot, being unique in its own right, has a unique game play.  Therefore, we encourage gamers to try out any slot in free play mode to see if the game offers the fun and entertainment value the gamer is looking for.
Furthermore, free play has a truly vital role to play in the games of skill.  We offer several variations of both video poker and blackjack.  Each variation is slightly different than all the others.  Thus, we feel that we provide a real service to you by offering unlimited free play in the games of skill.
Gamers appreciate being able to learn the ins and outs of a game of skill before playing that game for real money.  The real money casino game will always be there waiting for you once you are ready to place your bet.
Learn to Play Online Casino Games at Everygame
Some online casino sites offer a news section.  Some call this their blog.  News and blogs are fine as far as they go.  However, Everygame Casino goes a step further and offers playing guides for every aspect of online casino gaming.   At this point, we have a couple of dozen pages with helpful articles and guides.
It is true that any gamer can access a guide online at many online gambling sites.  Some online casinos, knowing this, take the easy way out and publish only blogs and news if they publish any informative articles at all.
Everygame Casino wants information to be at your fingertips.  That's why we publish guides for so many games.  At the present time, we have 27 pages of excellent articles.  You can access these articles by going to the bottom of the home page and clicking on "articles".
While you are at the bottom of the home page, there are a few other things we would like you to see.
Everygame Online Casino Encourages Responsible Gambling
We feel that it is somewhat unfortunate that land-based casinos say that they too encourage responsible gambling when the vicissitudes of land-based casinos is to try to get players to gamble more.
Everygame Casino encourages responsible gambling for one simple reason:  we are so available on a 24/7 basis, that we have truly no incentive to get gamers to bet more than they should or play for longer periods of time than is naturally comfortable for them based on their financial budget and your many other interests and responsibilities.
We not only don't mind short gaming sessions of thirty minutes or so, we encourage it!  This idea comes through in many of the articles we publish.  We want our gamers to play for fun above all else.  We also want you, our gamers, to have outside interests—hobbies if you will—and vibrant family and social lives.
Talking the Talk but Not Walking the Walk
Land-based casinos, sadly, have a few ways to actually encourage excessive gambling.  One is that land-based casinos don't have windows.  This keeps players on the casino floor far longer than they would play casino games at Everygame Casino Online.
Another tactic land-based casinos use to keep players on the casino floor for many hours is that they don't have clocks.  These days, this tactic is a lot less successful since everyone has a smartphone and can see what the time is whenever they like.
A third tactic of land-based casinos is to offer travel packages that cover reduced prices for flights and hotel rooms.  The upshot is that these packages are usually good for a few days or a long weekend.  There might be a gambling requirement as well.  By making the package lengthy, land-based casinos achieve a kind of captive audience that has little to do for a few days besides gamble, eat, and drink.
Our approach is that you are not a captive audience.  We encourage short gaming sessions so you can do all the other things you want to do with your precious free time.
The final tactic used by land-based casinos is free whisky.  Even one alcoholic drink can make a player stay on the casino floor longer and can loosen inhibitions to the extent that players begin to make wild bets.  A player enjoying a roulette spin or two (or 100), who had played only even money bets or other relatively safe bets might suddenly start to put money on their birthday or some other "lucky number".
For all of these reasons, we feel that online gambling is safer than gambling on land and that online casinos have more fail-safe elements built into their very nature.
Everygame Online Casino - a Fun Place to Play
We use none of these tactics to get gamers to play longer or to make wild bets.  Fun is the term we use again and again to describe online casino gaming.   The approach that gaming should be fun above all else comes through in so many of the articles we publish.
We encourage gamers to set time budgets, money budgets, to sample as many games at they can in a session, to follow the best strategy in any game of skill, and so on.
Take a Real Vacation
One of the themes we talk about fairly often is the idea of going of a "real" vacation instead of using your vacation time to go to a land-based casino.  In fact, everything you can do at a land-based casino, you can do here at Everygame Casino Red - and better.
When a gamer discovers the flexibility, convenience, and control that gaming at Everygame Casino provides, they often discover that the world of vacations is far broader than the world of land-based casino gambling and they choose the vacations over the land-based casinos.
Banking at Everygame Casino
There are two basic elements at play in the banking system at an online casino.  First is safety and security.  The second has to do with flexibility.
Everygame Online Casino - Safety and Security First
Not a single online casino game is worth playing if the money a gamer sends to the casino is not safe.  Everygame Casino uses the same process that all reputable online financial institutions—be they commercial banks, investment houses, or large online stores such as Amazon—use.  That process is encryption software.
The encryption software we use here at Everygame Casino is as good as the software the biggest commercial bank or investment house uses.  Our goal, like their goal, is to facilitate online commerce.  To do so, we have to make sure that the money our customers—gamers—is safe.
We Ask for Proof that You are You
We feel that we need at this point to explain one of the aspects of online casino banking that gamers find problematic.  When a gamer applies for a withdrawal, we ask for further proof that the gamer is actually the gamer whose money we are about to send to their personal account at a bank, ewallet, or credit card.
We understand that this step might seem like a hassle for you.  However, just as we do everything we can to make sure that your money is safe on our side, we cannot be 100% sure that your information is safe on your side.  Therefore, we ask for an extra measure of proof that you are indeed you before we send the money you have requested to its proper destination.
Banking Flexibility
Everygame Casino offers you many ways to deposit and withdraw.  We recognize that with so many thousands of gamers, we cannot pigeon-hole everyone into one or two banking methods.
We offer you credit and debit card banking, banking through several ewallets.  We also offer banking directly through your personal bank account.
We do everything we can to make your online casino banking run as smoothly as possible.  We also operate a 24/7 customer service office so you can reach one of our well-trained customer service representatives to go over banking and any other aspects of gaming at Everygame Casino.
Online Casinos - More and Better Promotions
Most of the promotions we run here at Everygame Casino involve deposit bonuses or free spins.  Often, we combine deposit bonuses with free spins to create great promotions that attract the vast majority of all of our registered gamers.
One extremely popular promotion we run is the comp points promotion.  We will talk first about deposit bonuses as our number one set of promotions for you and then we will talk about our comp points promotion.
A Great Welcome Package says Welcome in Grand Fashion
The first set of bonuses you will encounter at Everygame Casino or at any other excellent online casino is the Welcome Package.  This set of bonuses at Everygame Casino is worth up to $5555 in bonuses.   That is a lot of money we are willing to give you to play with!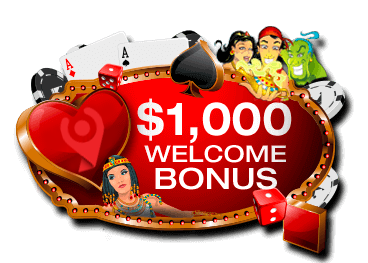 125% Welcome Bonus up to $1,000 
Welcome to Everygame Casino! Sign up now for your 125% Match Bonus up to $1,000 on your first casino deposit!  Use promo code:  SIGNUP1000
Here are the details about our fantastic Welcome Package:
Your first deposit, after you register to play at Everygame Casino, is a 125% bonus for up to $1000.
The second deposit bonus is for 150% for up to $1500.
The third bonus is for 125% up to $1000.
The fourth and final deposit bonus is for 150% up to $2000.
When you have reached this point, we top it all off with a $55 no deposit bonus.
The sum total of the Welcome Package at Everygame Casino can reach $5555!
Everygame Online Casino Runs Many Promotions
We run a New Game promotion, a Game of the Month promotion, and several other promotions in which you can receive bonuses, free spins, or both.
We run our online casino games from SpinLogic Gaming exclusively. SLG, as they are called, develops a new slot every month and we run a promotion based on that slot.  In addition, we choose a slot from our extensive library of slots to be the Game of the Month for which we also run a promotion.
For example, for St. Pat's day, we've launched the new slot game:  Paddy's Lucky Forest with bonuses giving you up to $1025 AND 120 Free Spins as follows:
Deposit 75% up to $300 Bonus + 30 spins - use promo code: 1GOLDPOT
Deposit 100% up to $200 Bonus + 40 spins

 - use promo code: 

2GOLDPOT
Deposit 125% up to $500 Bonus + 50 spins

 - use promo code: 

3GOLDPOT
Extra Bonus $25 freebie

 - use promo code:  

4GOLDPOTbon
So be sure to check back with us every month to get in on the bonus offers for the newest game!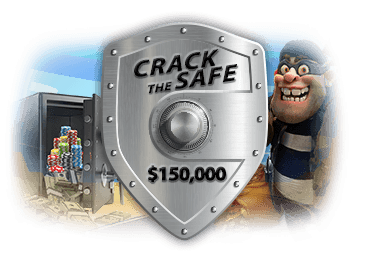 $150,000 Crack the Safe 
Crack the safe and take all of the loot at Everygame Casino. Grab your share of $30,000 in prizes each week, plus a special cash prize at promotion's end.
Our Game Providers Launch a New Slot Every Month
The world of slots has changed dramatically in just the last few decades.  For a hundred years or so, all slot machines were physical machines, with just three reels, and the symbols were all the same.
Then the digital revolution arrived—no so very long ago—and the world of slots has become topsy-turvy, to say the least.  When you register to play at Everygame Casino, and you go to the casino itself, you will see that we carry three reel, five reel, and even six reel slots.
Where slots once had one way to win, modern slots may have as many as 1000 ways to win.
Where slots once had no true storyline, modern slots have a limitless number of storylines.
Where slots once had meager wild symbols if they had them at all and they had no scatter symbols for the free spins bonus rounds, today's slots have the wildest wild symbols you have ever seen.
This is yet another reason why playing at an online casino is so much more flexible and better in every way than playing at a land-based casino.  At an online casino, you can play any casino game you want.  Every game is easy to find.  The more than 200 slots at Everygame are listed in alphabetical order to make it easy to find the one you want to play.
Land-based casino players tend to stick with one slot because they want to hoard the terminal.  This is totally unnecessary at Everygame Online Casino.  All you have to do to try out a different slot, table game, or specialty game is click.  The game will come up on your screen.  If you want to return to the game you were playing before you left it for "greener" pastures, all you need to do is click.
As a result, game providers like SLG have to bring out at least one new slot every month.  Slots players look forward to seeing what new wrinkles SLG has put into the new slot.  The gamers at Everygame also look forward to the new slot and the New Slot Promotion.
Everygame - Unlimited Space for New Casino Games
The unlimited space we have on the internet contrasts dramatically with the limited space a land-based casino has.  Some land-based casinos are very large edifices.  Even then, they are limited in the area they have for slots, other terminals, and tables for table games.
Unlimited space for both games and gamers means unlimited opportunities for fun at Everygame Online Casino.
Wagering Requirement for Bonuses
We got a bit sidetracked talking about slots and promotions.  There is one aspect of online casino bonuses that we need to talk about: the wagering requirement.
Online casinos discovered in the very early days that there would be a few gamers who would take a deposit bonus and immediately cash out.  So, all online casinos that offer deposit bonuses have instituted a wagering requirement for bonuses.
The wagering requirement means that you have to bet a factor of the bonus before you can withdraw winnings.  The wagering requirement is the reason land-based casinos cannot offer deposit bonuses and online casinos can.
Players at a land-based casino have a small window in which to fulfill the wagering requirement.  You, as an online casino garner, have a wide-open window to fulfill the wagering requirement.
Many gamers such as yourself complete the wagering requirement for a deposit bonus over a period of time.  Very few players at land-based casinos have such a wide open stretch of time to fulfill a wagering requirement.
As a result, land-based casinos offer free alcohol, free buffet meals, free accommodations (sometimes) and free show tickets, mainly to VIPs.
The Comp Points Promotion - Best at an Online Casino
Comp points are points that a casino assigns for each bet.  At Everygame, we have a great comp points promotion that has been ongoing for decades.  When you accumulate enough comp points, you can redeem them for casino credits.
At an online casino, you have all of the time in the world to save up comp points.  Players at any land-based casino will accumulate some comp points as well but then they go home.  The comp points that they have accumulated at the land-based casino are functionally lost until they go back to that casino months or even years later.
For this reason, the comp points promotion at Everygame serves your needs far more than the similar promotion at a land-based casino can.
Read our Terms and Conditions
This is another area where Everygame Casino excels even over good online casinos.  We feel that it is our responsibility to you, our loyal gamers, to write the terms and conditions in language that everyone can understand.
Table Games and Video Poker Exercise Your Brain Matter
Table games are primarily blackjack and the Caribbean Poker variations.  These are games of skill that will be challenging to all gamers.  We offer several variations of blackjack so we suggest playing each game in the free play mode before you play it for real money.
The return to player rate in blackjack, when you play with the best strategy, is very close to 100%.  This means that a 30-60 minute session of blackjack will end with you either a little ahead of the house or a little behind.  When you add in the fun factor, you will always be way ahead!
Video poker has a return to player rate that is even closer to 100% than the rate for blackjack.  In addition, we offer multi-hand video poker that a lot of gamers find exceptionally fun.  Once again, we suggest trying video poker out in free play mode first.
Roulette and Craps - Classic Table Games
If you're looking for a roulette spin or a toss of the craps dice, look under our Specialty Games.  Of all the casino games online that we offer, roulette and craps garner the fewest players.  So, we categorize them along with Fish Catch and Banana Jones as diversionary games that you can go to for a few thrills before going back to the main library of games.
Hip Hip Hooray
Let's give three cheers for Everygame Online Casino!  You will find exceptional gaming fun online when you join Everygame Casino Red!