Depositing with Crypto at Everygame Casino
Are you new to the cryptic universe of cryptocurrencies but want to step up your gaming experience with fast deposits and withdrawals? You've come to the right place! Here at Everygame we are supporting crypto deposits in any way possible.

With this article helpful screenshots and information can be found. Nothing too cryptic ;), just an easy going guide about how to deposit with cryptocurrency at Everygame.
If you are more the step by step video person, feel free to check out the video guide.
Easy Steps for Crypto Deposits
Jump on the crypto train and join the route from your cashier, over to the e-wallets with the destination of funding your Everygame account.
Navigate to your cashier and select the crypto deposit method of your choice. Your last used deposit method will appear on top of the list. Click on the green deposit button and the next window will open up. In our example we will show you how to deposit with the most known crypto, Bitcoin.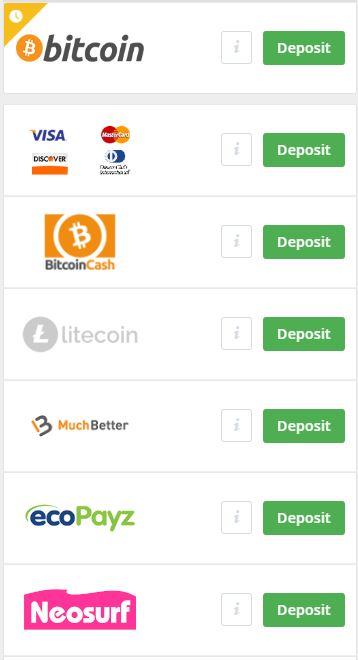 Now please enter the desired amount you want to deposit. Please note that the minimum deposit amount is 25 USD/EUR or what ever your account currency is set at.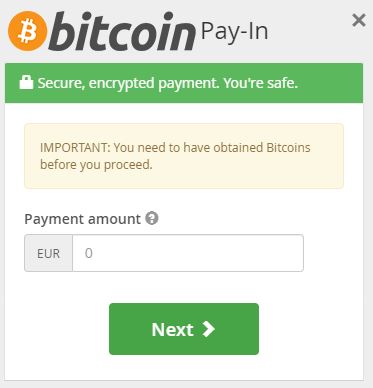 You've entered the desired amount? Great! Now the cashier will create a bitcoin address for you to send the funds to. You may log in to your e-wallet while the process is ongoing.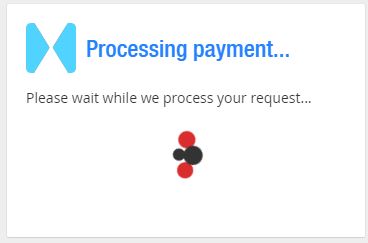 Once the external cryptocurrency address is provided you will also see a QR code provided. Now you have two options. Either you are copying the crypto address or you scan the given QR Code.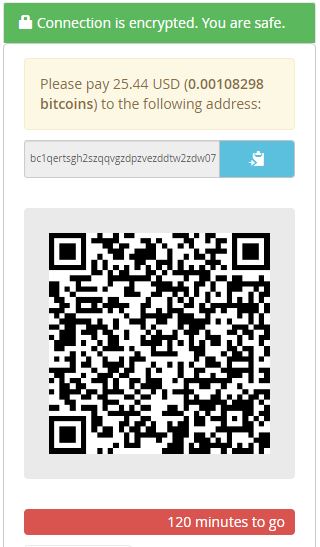 As you see, the provided crypto address is available for 120 minutes. Now it's time to switch the area. Head to your e-wallet provider and log into your account. In this example continue showing you how it is done from Blockchain.
Once you are logged into the Blockchain (or any other e-wallet) account, please click on "send" to start the payment process.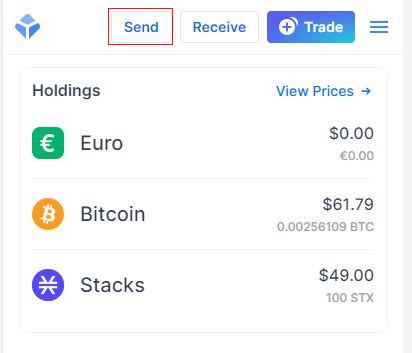 Select the cryptocurrency you want to deposit with. Please keep in mind to use the same crypto you requested the crypto address for in your cashier. If you send other cryptos to the address, it will not be credited, as they are two different types.
You've selected the correct crypto - now let's go down to ₿ business!
Please paste the copied crypto address or use the QR Code provided by the cashier. Then enter the amount for the transfer. You can enter the amount in the non-virtual currency or in the virtual currency (Bitcoin, Litecoin, etc.). Either way it will be converted and you will see how much it would be in the opposite currency. If your casino account and the e-wallet are set up in different currencies it is helpful to simply add the bitcoin amount. If there is a lot of crypto network traffic ongoing, you may see an information about the estimated confirmation time.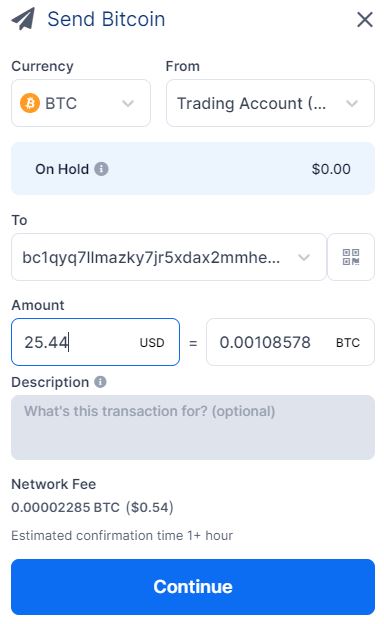 Click on continue and you will see a window popping up with all the information for the transfer. Before you send the transfer, please review the information and make sure the correct address is used and that the amount is correct. If everything is as it should be, please confirm the transfer by clicking on "send bitcoin".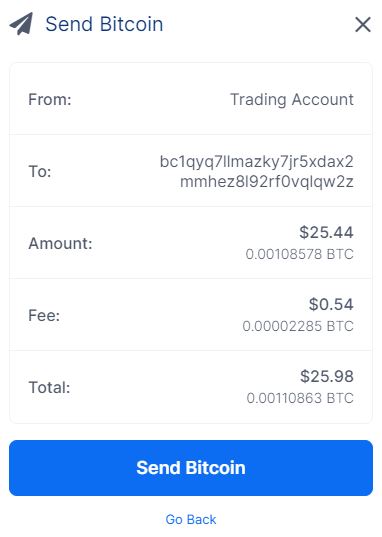 Usually, the bitcoin transactions are added almost instantly to your player account. For security reasons, please refrain from sending funds to the same address if the cash takes some time to show up on your player account. Grab yourself a refreshing drink or a snack before the spinning begins.
You will see the pending transfer in the account history of your deposits in the overview. Click on the entry to see more details about the transaction. This might be needed in case you have to contact our support team.

➡️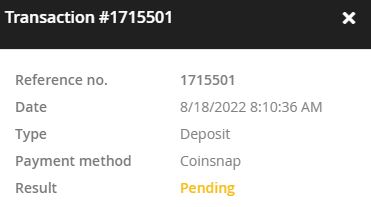 Of course, when it is showing pending in your gaming account, it also shows pending in your e-wallet account.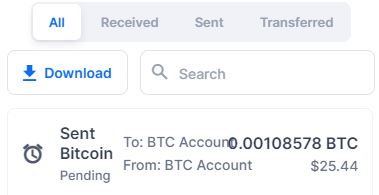 Since you used the correct address to send your funds to, you will see your successful deposit confirmed in the account history. The icon on the left is updating from the yellow clock to the green tick! For more information - click on the transaction entry.
Not only will the icon at the front be updated, the transaction ID may also be updated depending on the result.

➡️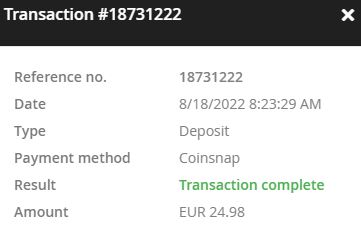 In your e-wallet, you will also see transfers in your history showing as successfully sent. Some providers are even sending you a message via email that the funds have been sent.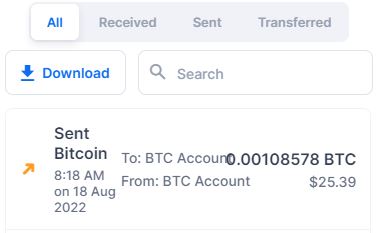 See, there is no big magic behind cryptocurrency deposits. We hope that this article is helpful for anyone seeking help and clarity in the cryptic universe of how to deposit at Everygame.
Useful Tips and Answers You Might Need
The crypto universe might be scary at the beginning. But once you deposit with it it is like a chilled walk on the beach.
What Crypto can I Use to Deposit?
At Everygame following crypto deposit methods are accepted:
Bitcoin

BitcoinCash

Litecoin
What Crypto Wallets are Out There?
As wide as the universe, so is the wide range of platforms you can choose from. Depending on your location you might have more blockchain platforms available.
For players from the states, Blockchain is the easiest one to go for. It has a nice interface, easy to handle and you do not need any further external wallet to make your transfers. In the situation you are using Blockchain, we highly recommend you to use your private key wallet instead of a trading account. This way you can see the crypto address you have sent the funds to. if you are using a trading account, unfortunately, this seems not to be possible.
Besides Blockchain, you can also use Coinjar, Coinbase, Bitstamp or Exodus. Depending on your location you might need another wallet to make a deposit to your casino account. Please confirm first in the terms and conditions of the dedicated platform, if you can hold an account with them.
How Long Does it Take for my Transaction to Show Up in my Gaming Account?
The deposits made with crypto should be instant transfers. Means with a snap of a finger you should see them.
You just deposited, but the funds don't show up? No need to panic, sometimes cryptocurrency transactions may need some time to be credited. This is influenced by the data traffic that is going on and if you paid additional processing fees or not.
Processing Fees for Crypto Deposits
Compared to a credit card transaction, where fees for international transactions may be charged from the bank, little to no fees at all are charged for a crypto deposit. Since there is no 3rd party involved, cryptocurrency deposits can be processed without any fee. However, you may see the option available in your e-wallet.
What are Processing Fees?
Some e-wallet providers are offering the option to pay a little amount for their processing service. For some blockchain platforms, there may be fees charged.
What does the Processing Fee do?
The processing fees are so to speak helping your transaction to skip the line. If you applied those fees, your deposit will be processed faster and with priority.
What's in for Me if I Deposit with Crypto?
We almost can feel your excitement to start depositing with cryptos. Therefore let us shortly summarize what advantages you have with cryptocurrency.
Fast, almost instant, deposits ⚡
No need to wait extra long for your funds. Deposit and start playing your favorite games!

Speed up withdrawals 💸
You can pay with bitcoin and even withdraw with Bitcoin! Bitcoin Withdrawals are the fastest payout method we offer you!

No authority involved ✨
Complete freedom over your funds as no governmental institution is involved

Anonymity 🤐
Besides a possible verification of your e-wallet address at the provider, no account information is shared when transferring Bitcoin or any other Crypto.

Secure 🔒
Bitcoin is encrypted and therefore can't be hacked and damaged. Just keep your e-wallet credentials strictly confidential to yourself!

Big bonuses to boost your 'coin depos'! 💰
You want to go big for crypto? We absolutely support that! Check out our promotion section to find the biggest, reward for your crypto deposit!
There's a Video Which Shows How To Deposit!
Are you ready to hop in the crypto train cashing out big? Join us at Everygame and you are ready to go crypto!