Are you ready to Get your Game on with Bitcoin? Join us at Everygame Casino, where you can play online casino with crypto, including BTC, BCH and LTC!
You know what we say around here, at Everygame Casino… Trust the First! Not only should you follow our mantra when it comes to where you place your sportsbet, or where you play your next spin session, but, most definitely, you should be following the first when it comes to playing online casino with cryptocurrency! You know how it goes, we like to lead the way, which is why we're accepting Bitcoin (BTC), Bitcoin Cash (BCH) and Litecoin (LTC) as payment methods! The future is now, and yes, we're there, at the forefront.
What's Up with the Crypto Craze?
At this point in time, it's impossible that you haven't yet heard of this thing taking over the globe, cryptocurrency. It's made plenty of recent headlines and people from all over the world want to jump on board, but what, exactly, are these top ranked cryptocurrencies? Now that you can make a payment to Everygame with BTC, BCH and LTC, we figure it's the perfect time to give you friendly introduction into, what could be, the one and only payment method of the future.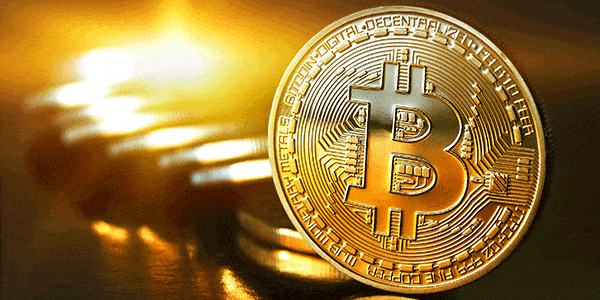 Bitcoin (BTC)
Bitcoin, or, for short, BTC, is the number one and primary existing cryptocurrency in the world, making it the most accepted and trusted cryptocurrency. First established in 2009 by an alias known as Satoshi Nakamoto, Bitcoin was created to decentralize the banking system, making payments and transfers less expensive, anonymous and not controlled by the big banks, but rather, by an Open Source peer-to-peer network. Bitcoin is your most popular cryptocurrency to play casino online, making it your best option.
Bitcoin Cash (BCH)
A much newer and more recent crypto to the family, is our other newly accepted payment method, Bitcoin Cash, or BCH, for short. Bitcoin Cash came onto the market in 2017, as a result of a hard fork in the Bitcoin blockchain technology. With the increase in popularity of BTC, the transaction times (and fees) increased, making BCH a great alternative to BTC.
Litecoin (LTC)
Following the same peer-to-peer network structure as BTC and BCH, Litecoin, or LTC, was established in 2011 and since, has massively increased in popularity, quickly rivalling the popularity of Bitcoin. Litecoin carries the same benefits as that of BTC and BCH, however, LTC stands out in that they can process transaction times faster.
How to Deposit with BTC, BCH & LTC
We know how you may be feeling… It's a brand new technology, with a whole world of new benefits, and it's a little overwhelming, to say the least! As they say, "step by step", and hopefully, you'll find we guide you in the right direction. After 20 years of gaming fun with Everygame, you can trust that we're bringing you the best payment options for your online play.
So, you want to get gaming with crypto? That's the right attitude - The winning attitude! We're going to go through the steps of buying cryptocurrency, while we'll also let you in on how to make a deposit with us, using your crypto funds.
1. Buy Cryptocurrency
Easily create an account at Coinbase.com and verify your documents, in order to purchase BTC, BCH or LTC. Once you have done the verification process, you can buy cryptocurrency via your bank card or credit card. You can also buy cryptocurrency at some ATM's.
2. Register with Blockchain.info
Once you have purchased your crypto, create an account with the reputable Blockchain.info. You can then transfer your cryptocurrency to this wallet, from Coinbase.
3. Deposit to Everygame
From your Blockchain.info account, you can then transfer your cryptocurrency to your Everygame account, and ready to get your game on! We've got the future of gaming right here, with the anonymous payment methods to go along with it!

Join the revolution; deposit with cryptocurrency today at Everygame, take your playing to the next level!