We answer that nagging, burning question amongst all avid gamers… How do you play slots?! Many, or most, or let's just say ALL of us love a few good slot spins (or 20!), but do we really know how these thrilling machines work? Lucky for you, the experts at Everygame Casino will tell you!
Let's take one theory off the table, to start; all outcomes are 100% random, if that was your first question! That said, there are many factors involved with playing slots online that one should consider before they go for the gusto. Even if you're a seasoned professional, we're sure you can take some tricks of the trade from us when it comes to high or low volatility slots.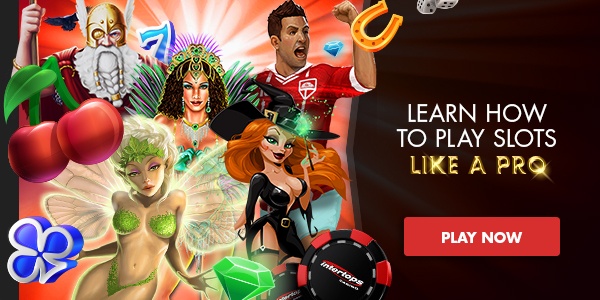 Low Volatility, or High? Both?
Volatility (also known in casino lingo as 'Variance'); the word, alone, can sound intimidating in the fun and light atmosphere you come to expect when playing casino games online, especially to a 'slot newbie'. Simply put, volatility is the metric or measurement used to determine how often a slot pays out to the player, or, the level of risk. Online slots can range from low, medium, high or very high variance, however, we'll stick to the general 'high' and 'low' (although, this is a good point to note!).
Does the slot pay in big cash sums, very infrequently, or similar, paying big sums frequently in a short amount of time (high volatility)? Or does it pay in many smaller sums, with frequent winning paylines (low volatility)? Your first thought is most likely, "go for the high volatility!", but that's just your adrenaline talking. The truth is, both types of slots are valuable when basing your decision on volatility, alone, which is what you're about to learn, right here.
Low Volatility, or High? Both?
Naturally, as you may now realize, low volatility online slot games carry less risk. Are you the type of player who likes to take their time while playing the slots, at a more leisurely pace? This perfectly explains a low volatility slot game. For the player who likes to have constant peaks of adrenaline through winning small amounts, you're "best bet" (pardon the pun), is to look for low or medium-volatility slot games.
How can you identify if a slot is low volatility, or not? Well, most online casino game providers do not tell you whether or not the slot has low (or high) volatility. After all, wouldn't that take away part of the fun and thrill of playing casino online? Sure it would. Sometimes, you can take a look at the slot paytable (low payouts, low volatility) in order to fish out some clues, but generally speaking, you have to play the game and find out.
Luckily for you, us kind folks here at Everygame Casino will give you some clues in the right direction, if low volatility slots are what you're after. Scuba Fishing, a 3-reel slot with 27 "ways win", is an online slot game from SpinLogic Gaming, which brings plenty of potential to the underwater world. Another popular SLG slot, Dragon Orb, carries a known low volatility while also presenting some nice bonus features - specifically, the Free Spins feature (the "meat and potatoes" of bonus features), up to 10x free spins, a retriggerable feature.
Or, Let's Play… High Volatility Slots!
… And, for those who like to play on the wild side, how about those high volatility slots?! This is for you big time game players, or, those wanna-big timers. Well, we don't want to discriminate - ALL players have a shot at big wins, if they play their spins right. As you may have already guessed, high volatility slots are known for paying big winning sums, when the (random) moment is just right. Check out the payout table and if the lowest payout is "higher" than that of the regular, then it is likely a high volatility slot game. The risk takers among us will often go for such thrilling slot options; here at Everygame Casino, you could take a spin on Secret Jungle, Gods of Nature or Panda's Gold, three of our well-known and popular high volatility slots.
Ultimately, you should play within your means and of course, have fun! Your level of risk is completely up to you, with results always at random. We all know how the old adage goes - Go Big, or Go Home!