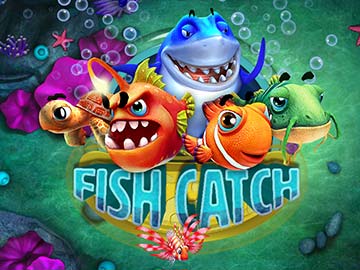 Fish

Catch

There's plenty of fish out there! Dive into the crystal waters and score riches in Fish Catch, a truly innovative multiplayer shooting game at Everygame Casino! Yes, you read that right, it's not a classical online slot game with reel and payline, but rather a special multiplayer shooting online game!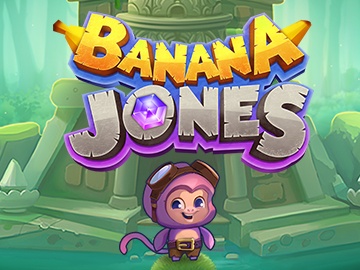 Follow Banana Jones on a hilarious quest and retrieve the precious crystal banana in the fun-filled Banana Jones Snakes & Ladders board game at Everygame Casino.
We Invite you to Go Fishing and then Hunting for the Valuable Crystal Banana
Here's a thinker: If all of the games at Everygame Casino are special each in its own way, why does the casino label these two games Specialty Games?
Our two fun-filled specialty games are, in fact, treated in a special way by our gamers.  You see, most players like to play slots, or blackjack, or roulette, or video poker, or Caribbean Poker, or keno as their go-to games.  When our gamers come to Fish Catch or Banana Jones, it's usually because they are looking for a super-colorful game that will make them smile and chuckle.
Fish Catch is a game in which you gleefully catch fish until the fish catch you.  Sort of!
Banana Jones is a little imp!  He'll have you laughing, that's for sure!
Fish Catch
In this game, you catch fish!   But it isn't that simple.  You can fish in any of four ponds and you decide which pond to fish in.  You actually shoot the fish and you choose the weapon you'll use for your big fish hunting expedition.
The gun you choose changes your firepower and it also affects the multiplier you'll get for shooting the most fish.
You can also play against other players!
But that's not all!  Take a look at the fish themselves.  The fish are so colorful that rainbows are jealous!  But have you ever seen a better advertisement for the need for fish orthodontia?  You could sail a ship through some of those gaps!  But, truth be told, the fish don't really care.  The happy fish are all smiles and the less than happy fish are like Snow White's Grumpy.
Hrrmph!
Every fish has a special monetary value.  You keep catching fish until you are compelled to stop.  Then you add up your winnings!  You might qualify for the giant 1000x multiplier or the more easily obtained 100x multiplier.
If the lords of the deep are with you, you'll get the random Mermaid's Luck feature which is a wheel of fortune type of wheel that you spin for glory and gain!
Then you'll want to play again!
Banana Jones
Okay!  Banana Jones is short!  But he's all big eyes, big smile, big purple, big tail, and big buckle.  So there!
Banana Jones invites you to join him in his quest to find and bring back to a "museum near you" the famed and elusive crystal....banana.
Along the way, you'll encounter some snakes.  Banana Jones, like his legendary namesake, Indiana Jones, doesn't like snakes either!  When you land on a snake, you have to slide down.  It sets you further away from your goal which is the giant pyramid where the crystal banana lies waiting for a hero to rescue it and bring it back to civilization.
But you also might land on a vine ladder which you easily climb up and get closer to your goal.  Banana Jones is always optimistic about getting to the crystal banana.  No slimy, slithery snake will stop Ol' Banana from achieving his ultimate goal!
You should be honored that he invited you along!
Along the way, you can collect many collectibles.  These are all yours as long as you stay on the quest.  If Banana Jones lands on the Treasure Wheel Head, you'll get to spin the Treasure Wheel which is full of…well, treasures!
When you and Banana reach the pyramid, you trigger the Crystal Banana Quest feature.  You get to choose one of a few treasure chests.  These chests hold fruit but the rewards are a lot more than just fruity!
Banana Jones is such a loveable quester that he'll have you shouting Go Banana Go loud and often!
Specialty Games at a Specialty Casino Offered to Specialty Gamers
We think that we have just about covered it all!  Now we need another game in which Banana Jones decides—with your help, of course—which museum gets to display the crystal banana!