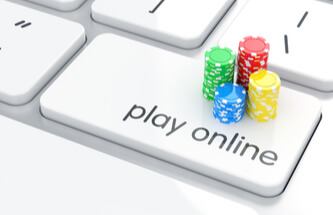 Casino

Gamers Have Interesting Similarities and Differences
How to Differentiate between Land-based Casino Gamers from Gamers at Everygame Casino?
There is a huge dichotomy between the types of people who play online casino games and the types of people who play casino games at land-based casinos.  Let's take a look.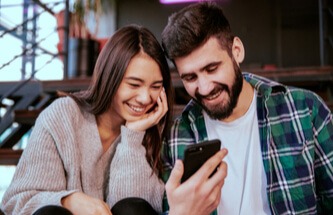 Everygame

Casino Encourages Responsible Gaming
How to View Gaming as a Healthy and Responsible Pastime
We have spoken often about the advantage of playing casino online games instead of travelling to a land-based casino to play.  In this article, we will look at gaming from a somewhat different point of view.  In this perspective, it is much easier to play responsibly if you play at Everygame Casino or at almost any other online casino.  It is harder to play responsibly at a land-based casino.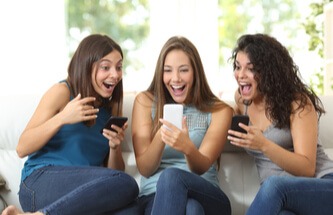 Everygame

EU Offers Gaming Advice in the Most Positive Manner
How to Turn Negative Admonitions into Positive Advice
There is a tendency among the people who write articles about online or land-based gaming to tell gamers all the things NOT TO DO!   So, here at Everygame EU, we decided to write a self-help article for gamers telling you what you SHOULD DO!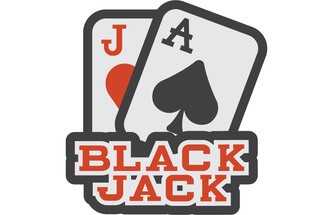 8

Good Tips to Blackjack Players from Everygame Casino
How to Play Better Blackjack with 8 Great Tips
We talk a lot about all of the games we have on offer here at Everygame Casino but we admit that we do sometimes give more attention to slots than to other games.  So, in this article, we will give you some good tips for playing blackjack online and in the next article we will do the same for video poker.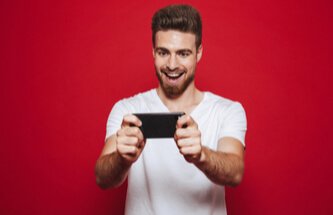 Everygame

Casino Has 5555 Ways to say Welcome
How to Use the Enormous Welcome Package at Everygame Casino
The Welcome Package at Everygame Casino can be worth as much as $5555!  That's certainly a lot of money to play with!  This is one of the highest Welcome Packages offered by any online casino.  It may even be the highest which is one reason why Everygame is known as the sign up bonus casino. 
There are a few pointers you might want to know before you embark on the big set of bonuses we offer at Everygame Casino.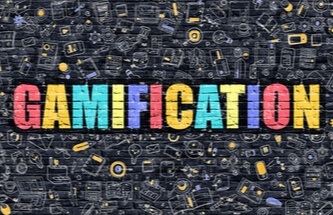 Gamification

is at the Heart of the Everygame Casino Relationship with Gamers
How to Use Gamification to Improve Online Casino Gaming
It is time to return to the concept of gamification and how online casinos such as Everygame Casino have been using this concept long before it was even developed and widely used.  Everygame Casino promotions are a perfect example of the art of gamification.  One of the promotions that is enjoyed widely but is not seen as a form of gamification is the online casino no deposit bonus keep what you win promotion.
So, let's start this happy conversation there.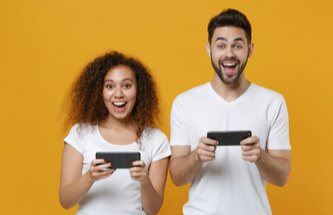 Everygame

Casino Invites All Gamers to Play Fish Catch and Banana Jones
How to Laugh So Hard You Cry
The two most under-rated games here at Everygame Casino may be our two specialty games: Fish Catch and Banana Jones.  We, therefore, decided to devote an article to extol the virtues of these great games!
We call them casual games because they really don't fit into any other game category.  They aren't slots!  They aren't even kissing cousins to blackjack, not that they would kiss in these days of face masks and social distancing!  They aren't Caribbean games although Fish Catch may actually take place in the Caribbean Sea! 
We sometimes call them our casual games because gamers feel at their most relaxed and casual while playing them!  So, let's get into the chewy and toffee-like nuts and bolts of the casual games at Everygame Casino.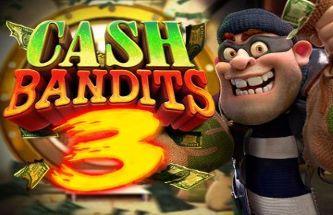 Everygame

Casino Presents Part 3 in the Cash Bandits Slot Series
Cash Bandits 3 is Here and Will Certainly Become a Classic
There are many excellent reasons to play casino games at a casino online.  One is the many online casino promotions that don't involve free alcohol and free food.  Another is that an online casino has no walls so they can bring in a new game every month without needing to take out a terminal or two to make room for them as happens at a land-based casino.
With that in mind, let's take a look at another in the long line of great slots from Real Time Gaming (RTG).  This one is called Cash Bandits 3 and, as you can tell from the title, there already are a Cash Bandits and a Cash Bandits 2!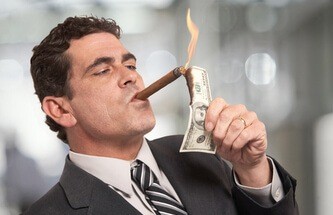 Everygame

Casino Demonstrates Ways that High Rollers are "Just Folks"
High Rollers are Really Like Everyone Else
The next time you spin trying to win a progressive slots jackpot at Everygame Casino, the top casino online, you might think about how winning the big jackpot might affect you and how it might affect a high roller.  We usually think of online casino high rollers as being like oil chieftains, giving thousand dollar tips like homeowners give away candy on Halloween.
The truth is that high rollers are in many ways just like the rest of us.  They may be more of one thing or another but everything evens out in the end, sort of.  So, here are a few ways that those high rollers, who can also use a million dollar windfall at slots, are just like average people but in different ways!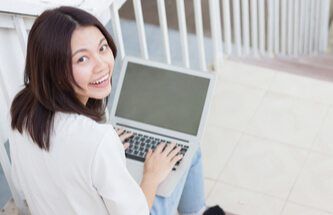 Classic

Slots Abound at Everygame Casino
How to Enjoy Slots: Play the New Ones and Play the Classics
Okay, you've put in your Everygame login and now it's time to get down!  Let's play!  But what should we play?  This is actually a fairly serious question since gamers at Everygame Casino can choose from among over 300 games!  This is a classic Oh, Monty Monty moment!