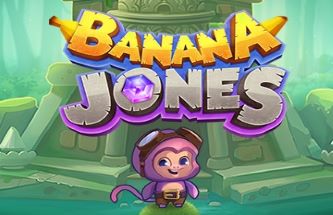 The

Specialty Games at Everygame Casino Provide Unbridled Fun
What are the Specialties of the Specialty Games at Everygame Casino?
If you are a new player at Everygame Casino or a veteran gamer, we urge you to try out our two specialty games: Fish Catch and Banana Jones.  Here is an interesting fact about Everygame: we call these games specialty games because we think that they are exceptionally special.  In this article, we'll tell you why we feel that way!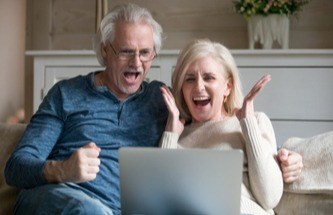 Online

Slots at Everygame Casino are More Popular than Ever
What Attracts So Many Gamers to Slots?
Here is an interesting development in online casino games.  At the same time that online poker, video poker, and blackjack are becoming more and more popular, online slots continue to be the favorite game played by online gamers.  How, you might ask, is that possible?  We, at Everygame Casino, see this phenomenon at work every day.  It's possible because of the nature of blackjack, video poker, and casino poker on the one hand and slots on the other hand.
It also shows that as the world's population becomes more affluent, they spend more time at online casinos as part of their entertainment activity.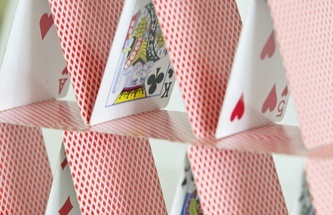 The

Ace in the Hole at Everygame Casino is Fun
Everygame Casino Invites You To Play Your Cards Right
English is the most flexible and inclusive language in the world.  It easily adopts words from any language it comes in contact with.  For example, a pajama was a thin garment that men on the Indian sub-continent wore during the day in public to combat the oppressive heat.  British soldiers adopted the pajama as sleepwear.
The medical bandage material we call gauze originally came from the Gaza Strip.  The name Gaza is unpronounceable to English speakers as it is a g-like sound that is uttered deep in the throat.  So, English speakers called the land area Gaza.
Although English is ostensibly a Germanic language, it has adopted many French words.  That could be a good topic of conversation the next time you rendezvous with friends at a favorite restaurant!
So, it should not surprise us that English has many words and terms that derive from gambling, card games, and poker.  since we always say that online casino gaming should be entertaining above all else, we hope you keep some of these words and terms in mind the next time you curl up with your mobile device at Everygame Casino.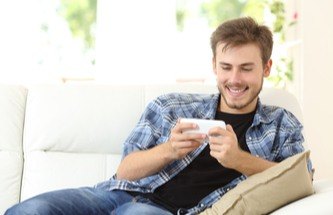 Enjoy

Responsible Gaming at Everygame Casino
Everygame Casino Provides a Wealth of Happy Gaming Opportunities
Let's be honest.  A lot of people who are against letting people gamble ask: Why do people gamble?  We feel that this question has the entire matter backward.  Gambling is in our DNA.  We gamble even when we don't realize it.  Sometimes we gamble for no good reason.  Everygame Casino is a great, safe place to spend some time pursuing what we call "controlled gambling".
Before we get into why Everygame Online Casino is a safe place to gamble in a controlled manner, let's explore a few ways that we gamble in our everyday lives, how land based casino gambling often removes the controlling element from our gambling, and then how online gaming at Everygame casino restores control over our gambling and turns it into a fun gaming activity.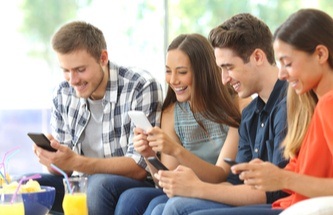 Everygame

Casino Embraces the Generational Challenge
Apex of Online Gaming at Everygame
Every generation thinks that it is super special and that the generation that came after it is spoiled rotten.  This is true in spades for baby boomers and millennials.  Everygame Casino began during the beginning of the millennial era in 1996.  We were the first online casino for many baby boomers and now enjoy a healthy millennial gamer base.
How do we do it?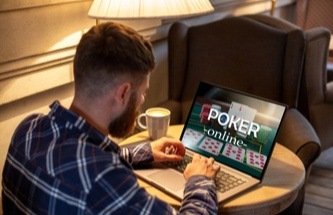 What

Everygame Casino Games are Most Relaxing?
Play Everygame Blackjack Well for Long-Lasting Good Vibes
Some gamers, when they make the move from land based casinos to Everygame Casino online, prefer to play the games of chance over the games of skill.  For these players, online casino gaming is a form of relaxation after a long day at work.  In this article, we will explain some of the value of playing blackjack, the classic game that combines luck with skill.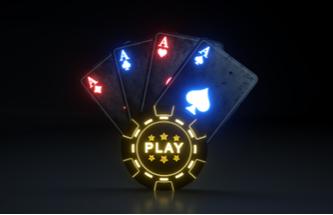 What

will Everygame Online Casino of the Future Look Like?
Everygame Casino Leads in Producing the Online Casino of the Future
Everygame Casino has been offering great online gaming for over twenty years.  We have seen it all!  And yet we realize that in the future there will be new developments in which we will lead the online casino business.  What are those future developments?
Read on, friends.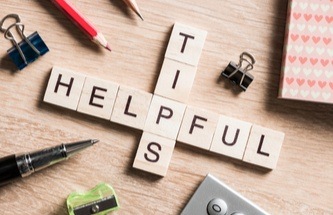 11

Tips to Enhance Gaming at Everygame Casino
Can You Give Me Any Tips to Improve My Gaming Experience?
The most common tips people give about online casino gaming is which slots to play, gambling strategies, perfect betting systems, how to win all the time and many others.  We want to give you a different set of tips. 
First of all, all of our slots are fun to play!  Gambling strategies are good for games of skill but there is no real strategy in games of luck such as slots.  Finally, there are no betting systems that work!  So, here are a few different types of tips for better gaming at Everygame.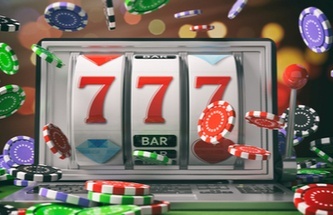 Everygame

Casino has So Much to Offer
Everygame Casino Can Take You Far
One of the most useful bits of advice we give our newer gamers at Everygame Casino, is that they should take advantage of the fact that they are playing at an online casino.  So many come to Everygame after gaming at land based casinos so they don't think about how much more flexible Everygame Online Casino is!
At a land based casino, you become rooted to your seat because you don't want to lose the game you've been playing.  At Everygame, you can't lose your seat became we have all of the room in the universe!  So go from game to game.  Explore.  In this article, we'll talk about some of the unique features of Everygame slots.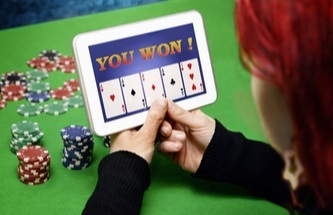 What

Does the Return to Player Rate Mean?
It's Important to Understand the Return to Player Rate
There are some misconceptions regarding the return to player rate or RTP.  This term is variously called the payout rate or pay back rate.  Whichever term you read or hear, it's the same: the percentage of money wagered that is returned to players.  At Everygame Casino, the RTP may vary from game to game but it is generally about 97%.  The RTP at Everygame is the same for the desktop casino and for Everygame mobile casino.