Winter has arrived in perfect time to search for the $240,000 Penguin's Treasure! This season is all about winter wonderland magic and all the goodies that come along with it, including a sensational $30,000 in weekly giveaways at Everygame Casino!
We always have tricks up our sleeve at Everygame Casino. This month is all about the excitement of $120,000 in pure Money Magic. Halloween might be over but the tricks and treats keep coming ... Join and get in on this supernatural offer!
How would you like to scoop up your share of $120,000 in Bonus Loot?! Join us at Everygame Casino this month for our Horror Show with Halloween casino bonuses!
What do beers, pretzel and bonuses have in common? All of these can be found at Everygame Casino now, for Oktoberfest! Get in on the $150,000 up for grabs… After a few mugs of beer, of course! Prost!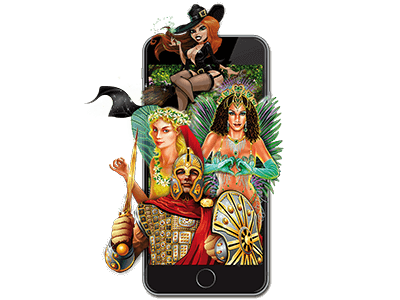 Are you playing our RTG mobile slots on the Everygame Mobile Casino? Now's your chance to try it out! Check out this blog post for the enriching details.