We can only celebrate Mother's Day once a year, so we best make it count! Try some of Mom's top slots and find out how you can win her heart. Check out the cupcake recipe!
Have you ever heard the history of Cinco de Mayo? Get inspired before you play online with us at Everygame Casino and read a story about a truly winning attitude and victory!
We all have a dream vacation planned in the back of our heads. A city we'd like to visit with friends, a partner, or even roam through alone, meeting new people along the way. That's exactly why we're giving you the Dream City promotion at Everygame Casino, where you can compete to win your portion of $150,000 in prizes.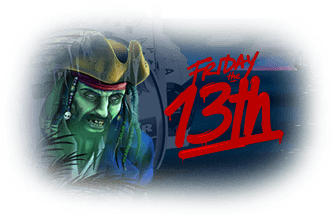 Don't be such a scaredy-cat this year and face Friday the 13th head on! Challenge superstitions and your gaming skills with Everygame Casino.
They say Easter and the start of the spring season is a time for new beginnings; we say it's a time for new winnings!
Jump right into the hopping holiday and take advantage of your competitive nature, show your opponent players who's boss!